Hannah May Cumming is a British-South African filmmaker currently residing in Portland, OR. After a childhood of devotion to the horror genre, Hannah decided to create a collaborative feminist horror anthology focused on positive female, queer, and non binary representation in front of and behind the camera. Growing up on half hour horror anthologies like Goosebumps, and Are You Afraid of the Dark?she was inspired to craft her episodic shorts around that same type of 20 minute plot structure - but with more adult subject matter.

Her work is an amalgamation of queer and feminist horror, camp, and her love of retro design and fashion. Hannah directed, produced, and co-wrote the sex positive neo-giallo, FANATICO

in 2018, and wrote, co-directed, and co-produced the creature featurette,

Camp Calypso

in 2019. She is currently writing the next installment to the MFF anthology, titled

Baby Fever

,

slated for release in 2022.

In addition to her work under Monstrous Femme Films, she also produced the upcoming short film, Operation Y2K. Hannah has worked as a Production Assistant for companies such as Warner Bros, Netflix, and Hulu, and as a Production Coordinator for various commericals. She is currently working as the Director's Assistant on Crypt TV's Girl in the Woods (check out her resume

here

). She is 23 years old, and recently graduated from Portland State University with a bachelor's degree in film.
---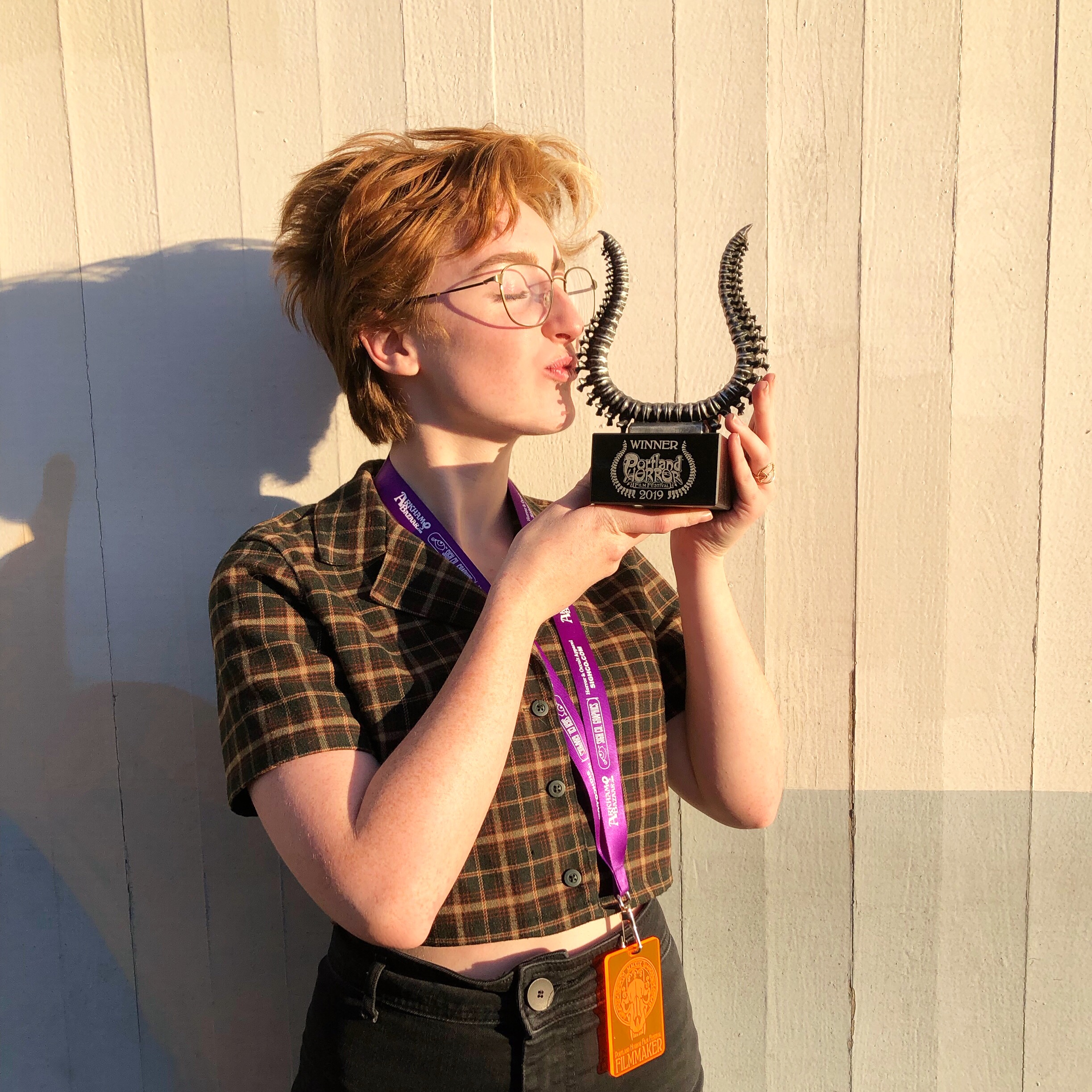 Hannah with the "Abby Normal Award for Innovation" from PHFF for Fanatico.
Hannah on the set of Camp Calypso (June 2019)
Title design by Zach Retzl.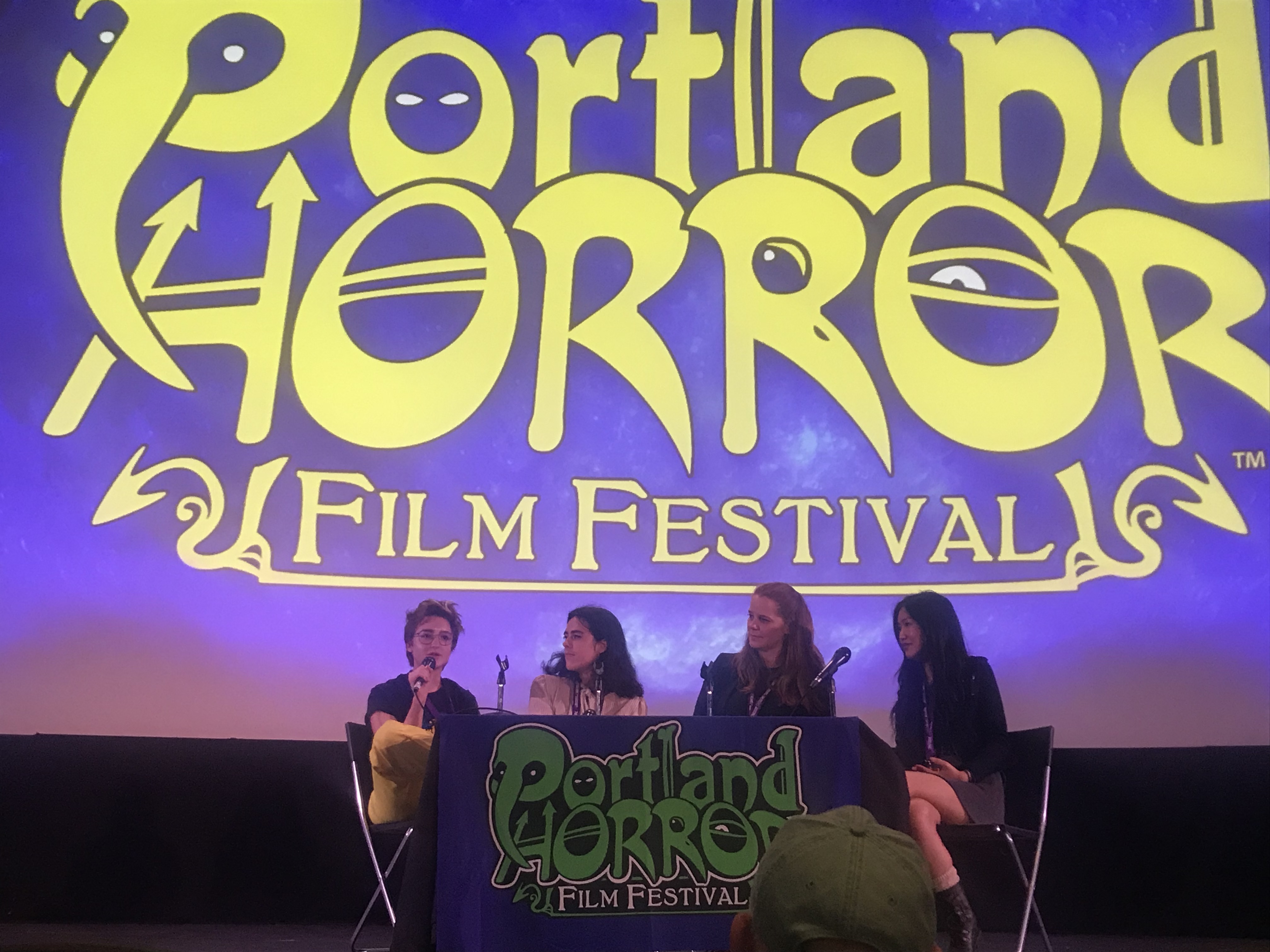 Hannah on the Q&A panel at the 2019 Portland Horror Film Festival with Alina Stircu.
Hannah and Karlee at the 2019 Portland Horror Film Festival.
Hannah on the set of Fanatico (November 2018)
Hannah produced the upcoming short film,
Operation Y2K
. Dir Dawson Redmond.
---

"Doll Face" International Youth Silent Film Festival Award Winner 2015
Age 16


"Skin Deep" International Youth Silent Film Festival Regional Finalist 2016
Age 17